For nearly 75 years, Inspiration Ministries has specialized in providing expert and holistic care, programming and services for adults with mild to moderate intellectual, developmental and physical disabilities.
We believe every human being:
We are a known leader in the disability service community and have been acknowledged by several nationally recognized Christian leaders like Joni Eareckson-Tada and Dallas Jenkins.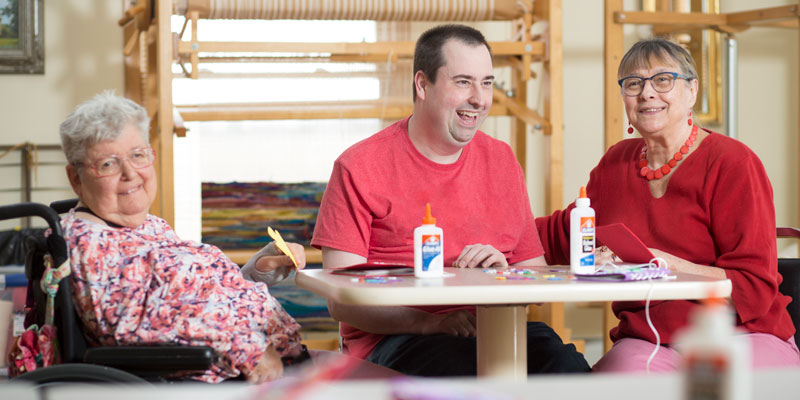 "The name Inspiration Ministries is well chosen. Residents have physical disabilities, but their positive attitudes, their decisions to live as independently as possible, the love they show, and the help they give one another are true examples of the teaching of Jesus."
"I love what Inspiration Ministries does. So much of what you do is what The Chosen is about. You give life and purpose to people who sometimes are believed to not have as much of a purpose. I believe God will continue to bless the work and feed even more people with what you are doing."
Residential Care Apartment Complex (RCAC)
Features comfortable and spacious efficiency suites as well as 1- and 2-bedroom apartments with kitchenettes and bathroom accommodations. In this setting, residents may receive up to 28 hours per week of supportive, personal and nursing care services based on the comprehensive assessment completed upon admission, as well as emergency assistance. Residents must meet specific admission criteria as outlined in Wisconsin Admin. Code. ch. DHS 89.
Community Based Residential Facility (CBRF)
Our Community Based Residential Facility (CBRF) is a setting that offers private, efficiency apartments, bathrooms and adjacent men's and women's bathing/showering rooms for individuals who require an intermediate level of care and may require up to 3 hours of skilled nursing care per week. Residents must meet specific admission criteria as outlined in Wis. Admin. Code ch. DHS 83.
Independent Living Apartments
Designed for individuals who desire to live independently in a community environment, but either personally or with the assistance of family, arrange for in-home nursing or support services, if needed. In this setting, both 1- and 2-bedroom units feature full kitchens and private bathrooms. Ancillary services including life enrichment services and meal plans are available and can be purchased if desired.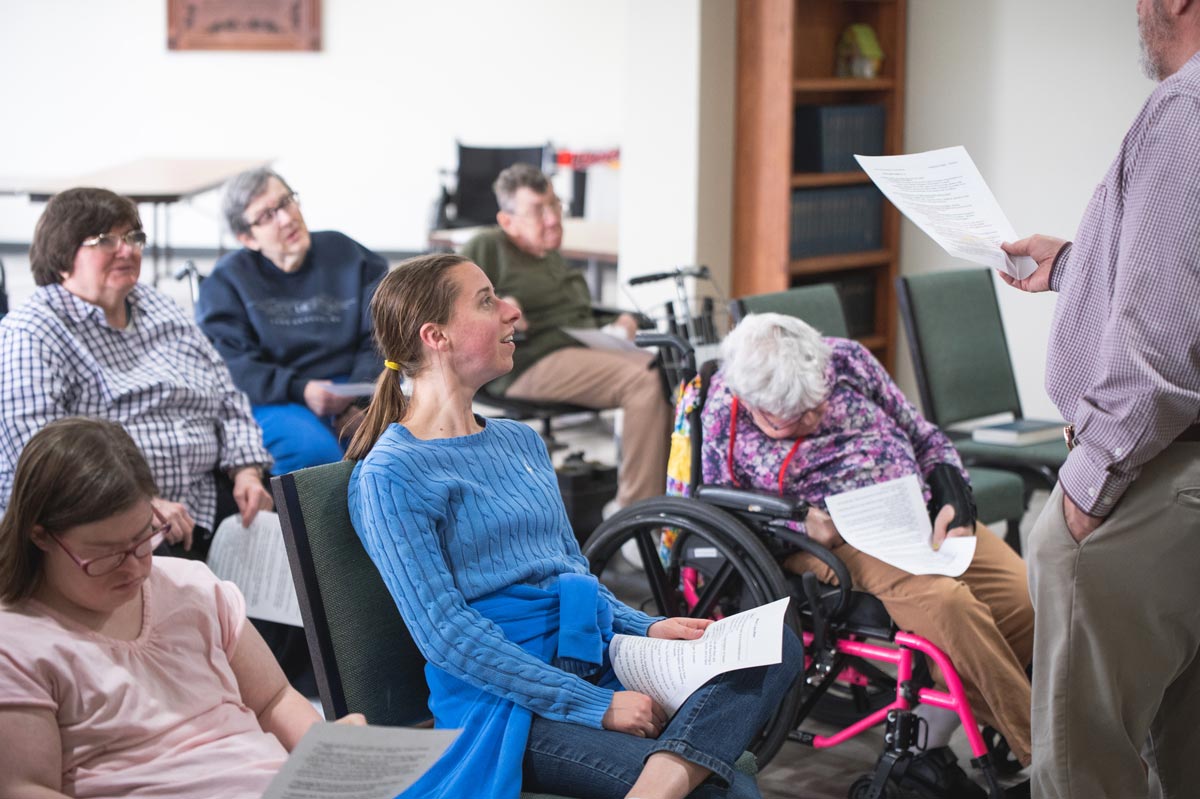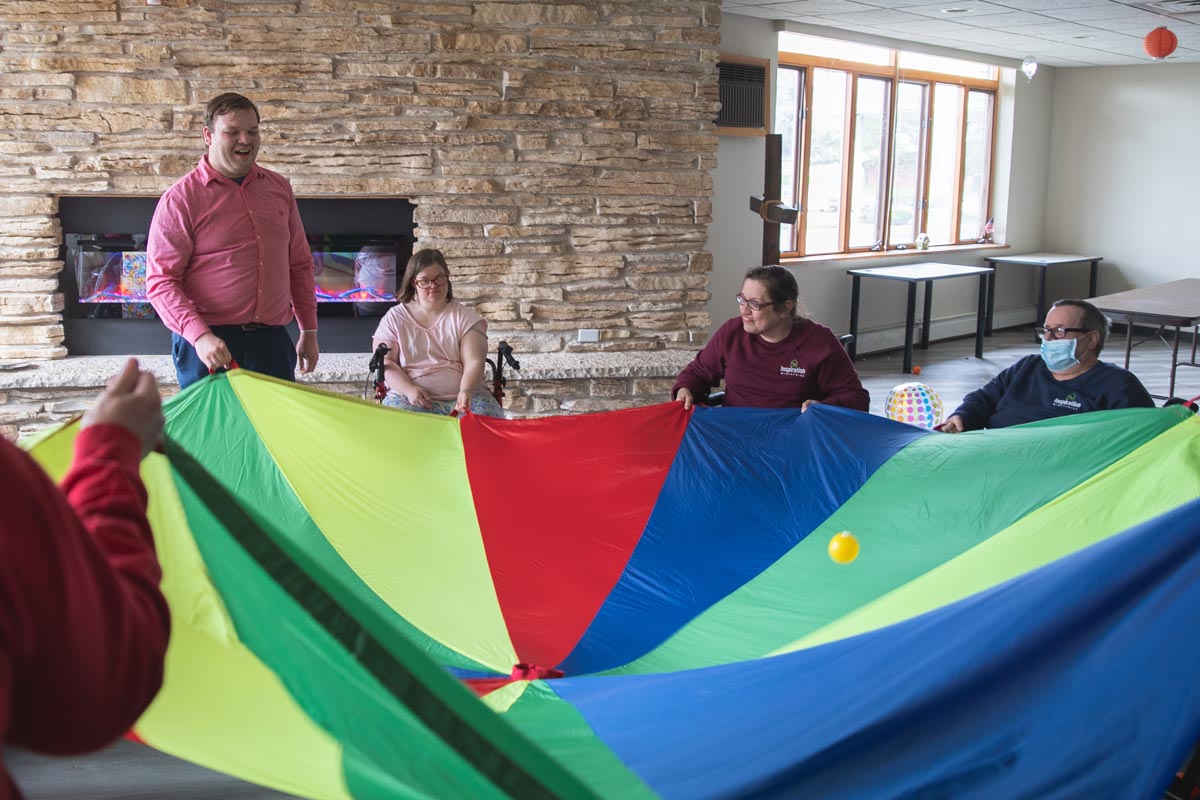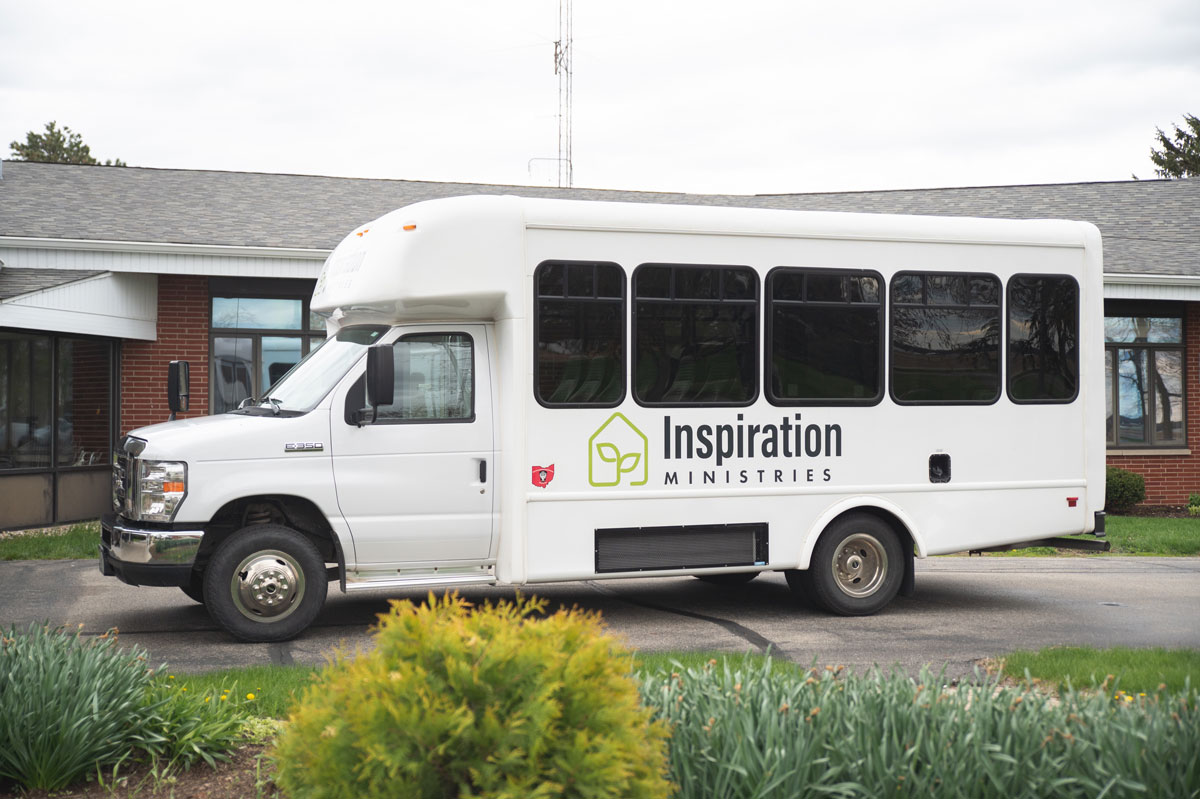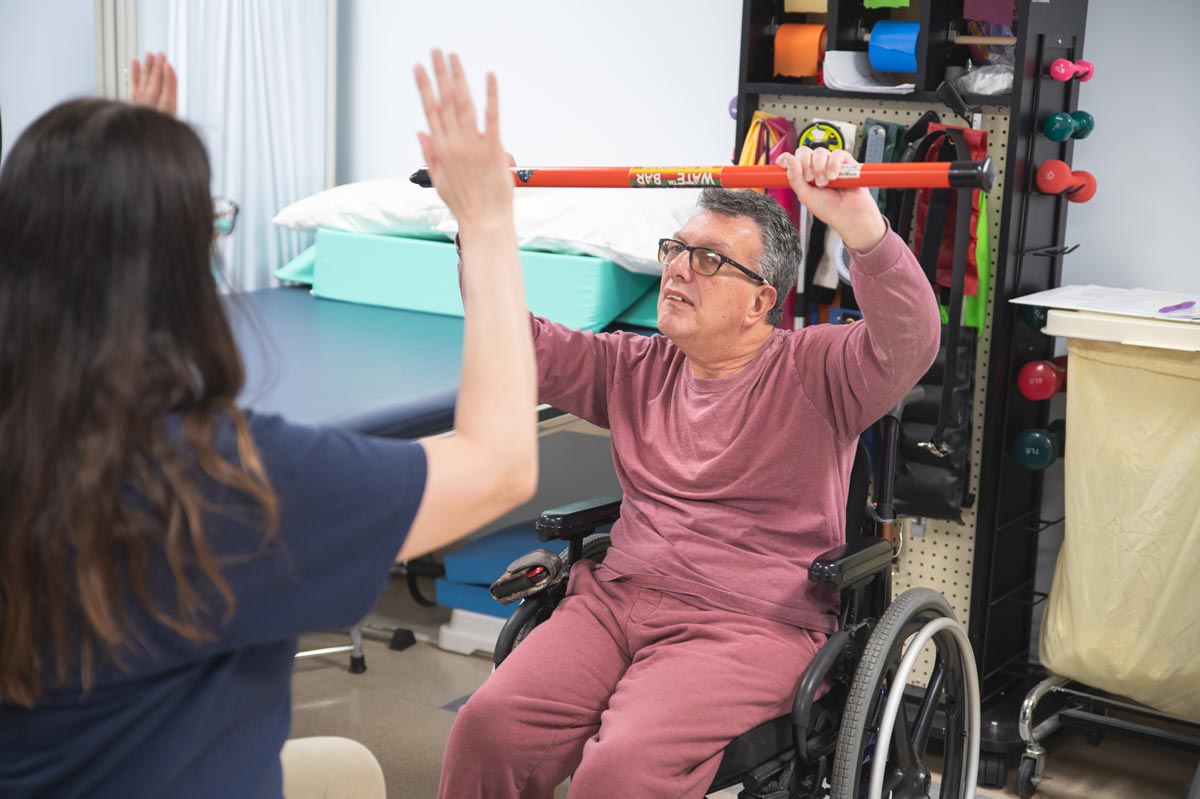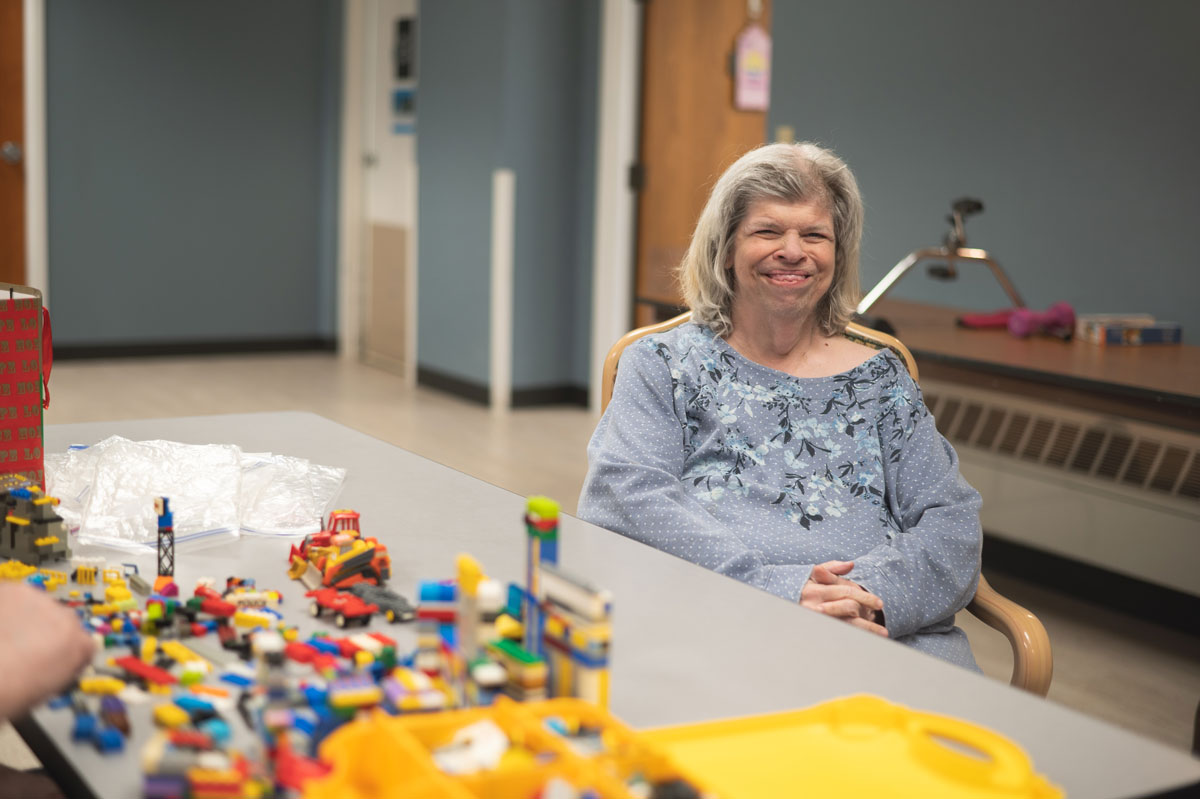 To live a purposeful life is to be engaged with the people and opportunities around you. At Inspiration Ministries, residents have opportunities to enjoy participating in favorite pastimes and explore new ones. Our goal is to provide a full, balanced life, which happens best when there is active participation in programs. We provide a variety of types of activities including productive, leisure, self-care, educational, physical, and most importantly, spiritual enrichment.
Whether it's on campus activities like painting, chess, bingo, Bible studies, coffeehouse events, individual or group exercise classes, taking in a movie, or off campus events like attending a local festivals, a trip to the beach, fishing, a trip to a local store, our monthly life enrichment program calendar offers something for everyone.
At IM, we know it is a special privilege to care for someone with a disability. Designed to create a better quality of life for this special population, Inspiration Ministries' goal is to focus on current abilities and interests to provide a stimulating and supportive environment for each resident.